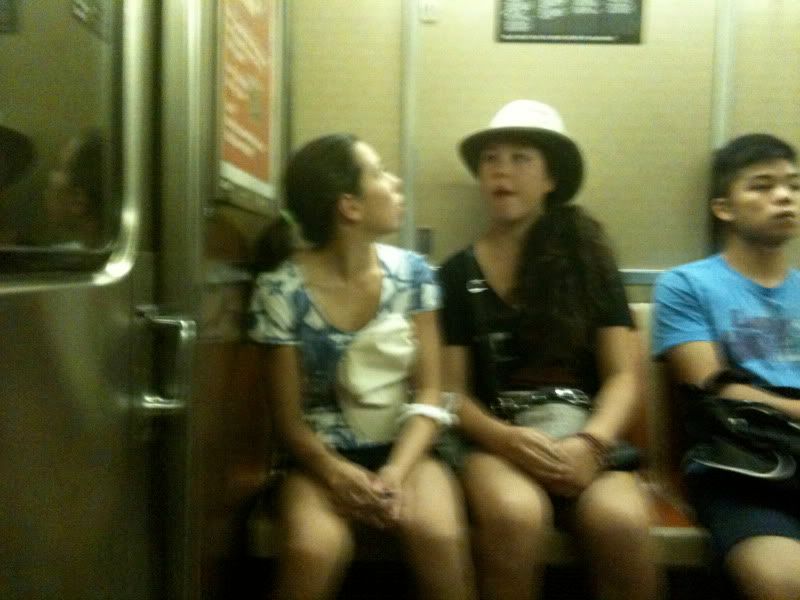 I was recently in New York City and had the opportunity to ride the subway. For $2.25, I was given a two-hour pass. It was awesome to travel at such speed underground as above ground, though interesting for a tourist, is irritating and frustrating as a motorist. Driving through the greater New York area gives me a new appreciation for Waterloo Region. Frankly, the drivers in New York are impolite speed freaks. The bridges and tunnels are like logjams and the signage is inadequate.
And the parking is expensive.
I love KW.
If I lived in New York, I wouldn't own a car. I've gone without a car before and I loved the freedom it gave me. However, the public transport was fast, inexpensive and extensive.
There was an interesting article (link below) in yesterday's Globe and Mail arguing that Waterloo Region is too small to need light rail transport and does not deserve federal funding for it. Disagreed. It is not about today, it's about tomorrow. We are a cutting edge community. We've led in industry, education and ideas. The time is now to get started with light rail.
https://www.theglobeandmail.com/news/opinions/editorials/no-desire-for-this-waterloo-streetcar/article1656693/