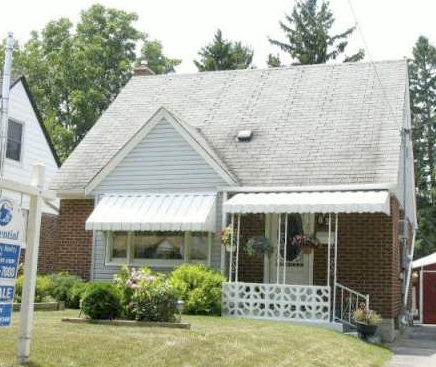 There is an exceptional starter home at 83 Belmont Ave West, Kitchener for sale. It has a beautiful all season sunroom and a charming yard. It is "move in ready" with refinished kitchen cupboards, 200 amp electrical, and an updated bathroom. It boasts a long driveway, nice patio, and a fenced yard with 2 sheds and a gazebo.
At $229,500, it is affordable for first time homebuyers or investors. The storey and a half house is just south of Belmont village, near Kitchener Waterloo border. It has two bedrooms and two bathrooms.
It was built in 1951.