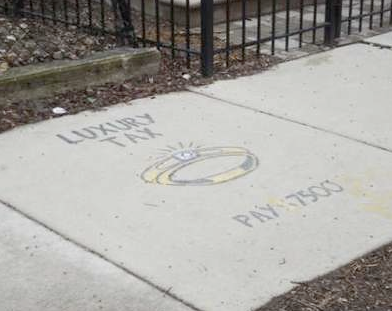 Shopping for a new home is a lot of fun. It's exciting. It's also sometimes overwhelming, exhausting and often confusing. Buyers, I know, think they want an uptown loft but end up buying a suburban side split. I've seen it happen. We get discombobulated, lose focus, get caught up in the moment.
Lets try to be rational and avoid these ten common home buying mistakes:
Not knowing what you can afford. Sometimes what the bank thinks you can afford and what you can pay without changing your lifestyle too much are very different amounts. Calculate your income and add up all of your monthly expenses and don't forget your annual vacation, you don't want to be "house poor".
Skipping mortgage qualification. Don't waste your time and everyone else's by shopping for a house you'll never get a mortgage for. Go to your bank and visit a mortgage broker and find out what they are willing to lend you before you start shopping.
Failing to consider additional expenses. Whether you buy a house or a condo, there will be expenses (and fees) that need to be paid. A prudent homeowner sets aside 5% of their income to cover long term expenses like a new driveway, roof or upgrades. Taxes have to be paid. Insurance, repairs…you might decide to buy a new snow blower…
Being too picky. Eventually you will have to compromise. When you start looking for houses, your wish list will be long and detailed and that's good. But as you see more houses it will become obvious that you can't have everything (even if you could afford it) and concessions will have to be made. Maybe you don't really need to have granite countertops. Maybe you can install them in two or three years.
Lacking vision. So the house you like has a thick brown carpet and hideous wallpaper. Should you disqualify it? Maybe you should buy it and rip out the carpet and wallpaper before you move in.
Being swept away. Don't be fooled by houses that have been staged or have all the modern things that you just have to have. Some sellers are pretty savvy. Some sellers are professional flippers. If the house is perfect and move in ready, you're going to be paying for that.
Compromising on the important things. If you have a wish list some of the items are more important than others. You don't need to have a swimming pool but you may need to have three bedrooms.
Neglecting to inspect. Home inspections are extremely common these days. Know what you're buying. Get an inspection so you know where future problems lie.
Not having an agent. If you are house shopping on your own, that's ok. It may take you a little more time to find the house you want to buy but you'll gain a lot of knowledge along the way. But what are you going to do when you find the one you want to buy? Will you do the negotiations and paperwork by yourself? Will you deal directly with the seller's agent? Will you allow the selling agent to represent you as well?
Not thinking about the future. A lot can happen in five years. You should think ahead of what your personal and family situation might be like down the road and what about the house, the city and the neighborhood? Are there any major developments that will affect the value of the home you're going to buy?
https://www.theglobeandmail.com/globe-investor/personal-finance/10-worst-first-time-homebuyer-mistakes/article1647390/