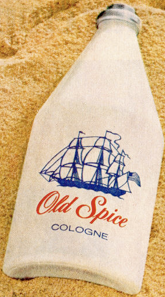 Last week, organizers of Kitchener Waterloo's Oktoberfest announced that they are seeking corporate sponsorship. It's the first time in our 42-year history that Oktoberfest is reaching out to the businesses of K W or even nationally to help fund our festival.
I think it's a great idea. Money talks. Do you think if we had of offered Ellen Degeneres a float load of money she might have actually considered stopping by for a sausage, a polka and a beer?
I think so.
Oktoberfest has a lot of buzz around it this year and that's a good thing. It needs a shot of revitalization. And just like it only takes one good idea to revitalize a brand, (just ask Proctor and Gamble with their old spice guy commercials), we just need to refocus, rethink, retool maybe, to recapture the fun Oktoberfest used to be.
Hey here's an idea. Old spice guy for parade marshal!