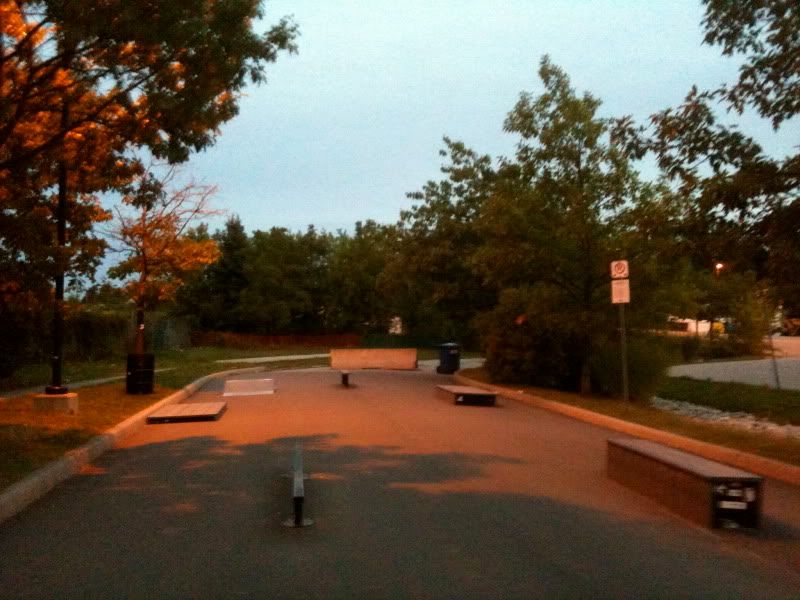 Last summer, Uptown Waterloo Public Square was unveiled. The general public mostly hated it. They said it was ugly, and devoid of personality. I agree that it isn't a traditional public space with grass and trees, but it certainly is better than the parking lot it replaced and has proven to be a pretty good gathering point for events (when it's not too hot).
Soon after the public square was launched, the skateboarders discovered it. They loved it, so now we had an unplanned skateboard park in the middle of Uptown Waterloo. What to do? Build them another.
Last night when I was out walking the doodle, I went by and took this picture. It's not a bad park with its rails and jumps. Most nights when I pass by there are a few teenage boys doing kickflips and railstands but last night I guess I was too late, 'cause it was empty.
The Waterloo Skateboard Park is located at the front of Waterloo Recreation Complex (Father David Bauer Drive) on a blocked off piece of unused roadway.