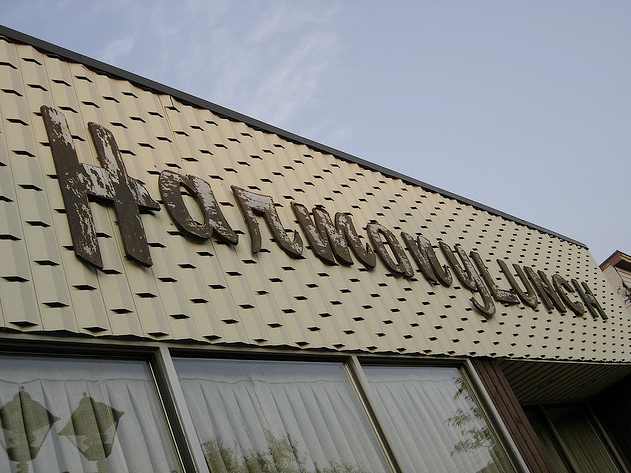 Harmony Lunch has been the Uptown iconic diner since Waterloo was just a wide spot in the road. It's the kind of place that the old timers all have stories about. Until last Friday, I'd never been to the Harmony Lunch and wanted to see for myself why this fifties style diner is so popular.
So I called up Mike Stark, the onetime restaurant critic and general foodie.
We both had hamburgers and cokes and soaked in the naugahyde ambience of past days, long gone and best forgotten.
If you like nostalgia and diner food, you have to try this place. For me, traveling through time made me feel queasy. (Or maybe it was the food.)