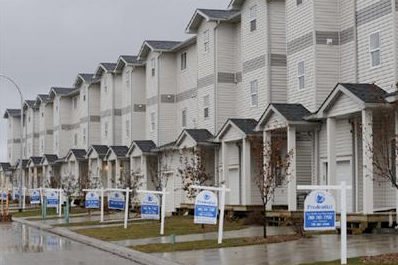 "The best time to buy a townhouse is when it is brand new. The first residents tend to be young first-time homebuyers. The people who buy new townhouses tend to be young and upwardly mobile or old and classy". These are some things my friend Sherry told me. She lives in a townhouse that is ten years old.
"In the second five years, the first timers move out and up into their first detached homes. The now five-year old units don't appeal to the same crowd as they did when they were new. In the second five-year cycle the quality of the neighborhood nosedives, " she said.
I don't know if this is true or not. But it makes sense. If you're buying a townhouse you should ask yourself how long you'll be staying and where the units are in their life cycle.