"House prices always go up in the long run".
It used to be said that the only exceptions to that rule was if your house was in a one-industry town and the industry closed down or if it was hit by a nuclear bomb. However both Elliot Lake and Hiroshima are doing quiet well, thank you very much. (I guess there is hope for Windsor.)
I was talking with my dad the other day. Naturally I asked him about the houses we owned over the last 60 years and their values. He told me something we all already know; house prices and values always go up in the long run.
Mom and Dad bought their first house for $6000 and their current one for about $430,000. They remembered the buying and selling prices for all of their houses (seven so far), and the difference between the buying price and the selling price was always a gain.
It's impossible to know how much you'll make when you sell your house. But the past is often a good guide to the future so here's a chart that may be useful.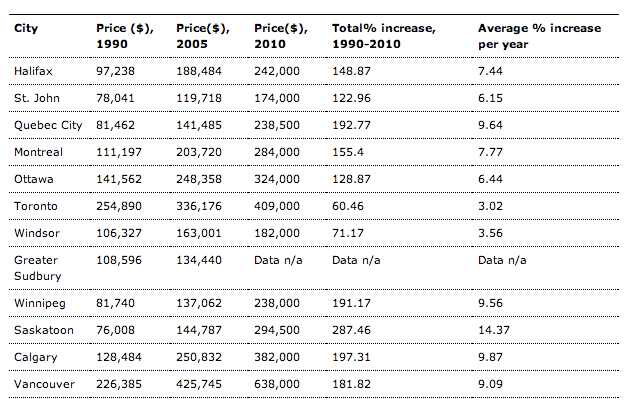 Sorry there is no Kitchener – Waterloo data on the chart. In KW, prices were averaging gains of roughly 6%/year over eight of the past ten years then they slowed last year and rose by 10% in the first half of this year.
https://www.theglobeandmail.com/globe-investor/investment-ideas/investor-education/understanding-house-prices/article658078/