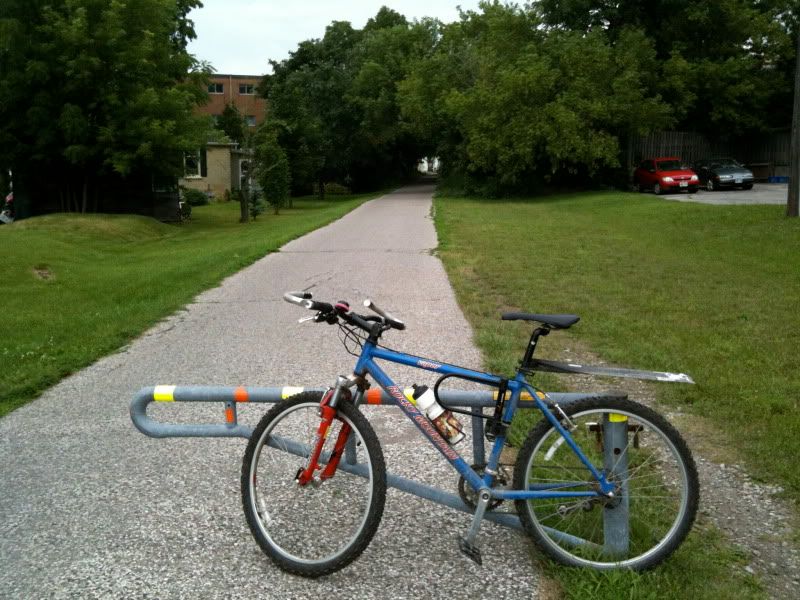 When I lived in Taiwan, I worked briefly as translator and English teacher for a bicycle meter manufacturer. I bought my first mountain bike. Then, I spent a lot of my free time riding across the flatlands and through the mountains around Taichung and Taipei.
I still like biking, but don't do it that much anymore.
Last week, I went for out for an hour on the Iron Horse Trail.  It's an easy and interesting ride with lots of opportunity to get off and have a look at Kitchener and Waterloo.
A few things about it:
The Iron Horse Trail opened on October 5th, 1997. It's on the site of a small section of the Grand River Railway (hence the name).
It is five Kilometers long, running from Ottawa Street in the south to Allen Street in Waterloo (though you can continue north through Waterloo Park, past the University of Waterloo to Bearinger Rd in the north).
It's flat. A very easy ride, but popular and often a bit crowded.