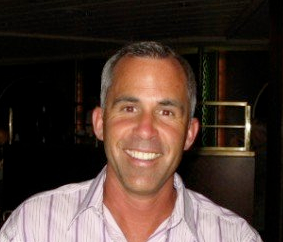 I had lunch with Terry Blondin recently. He's the Regional Manager for  FM Windows and doors. Naturally our talk turned to real estate.
TB: I just bought my second investment property recently.
KM: How'd that go?
TB: Smooth. It's my second and because I'm in house related business, I know a good house when I see one.
KM: So you didn't get it inspected?
TB: No. I think if the house is less than 25 years old, or maybe even 35 years old the inspection is an unnecessary step. What's better is to get the information through your real estate agent about the roof, electrical system and furnace. Frankly, $400 for a home inspector isn't really worthwhile in most cases, I think. If a homebuyer has questions about something, like the electrical, he should call in an electrician, get an expert who does that sort of work everyday, not a home inspector.
KM: Makes sense. Tell me about your real estate investment experiences.
TB: I bought the first townhouse seven years ago with the equity build up in my family home and then last year I bought the second townhouse with the equity built up in the first investment property.
KM: So you're dealing with one bank?
TB: Oh no. I shopped the mortgage around both times. Actually I'm dealing with three lending institutions; Mcap President's Choice and TD.
KM: Do you mind me asking why you're investing in real estate instead of mutual funds and that sort of thing.
TB: Two reasons. One is I know that I make about $400/month from my properties. I have good tenants. They cover the mortgage, taxes and insurance and leave me with a predictable monthly profit. By using my equity, I'm actually using someone else's money and I'll also profit when I sell the units eventually.
KM: What's the other reason?
TB: I don't understand the stock market. I can't see it. I have no control over it. And I don't think my investments did very well.
KM: Maybe you need a better investment advisor.
TB: I think I'll stick with real estate.
KM: Any other advice about buying real estate for investment.
TB: Location is very important. It's much better to buy the smallest and cheapest house in a good neighborhood, rather than the biggest house in a cheapest neighborhood.
KM: Why is that?
TB: Lifestyle mostly. Better neighborhood, better neighbors, better school, means better tenants that will take more care of my investment.
KM: Makes sense. Thanks Terry. Very enlightening.