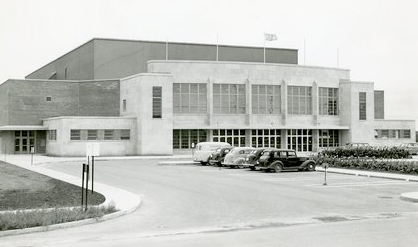 The Kitchener BIA has been floating the idea of building a downtown arena perhaps to replace the 60 year-old Kitchener Aud.  At this point it is really just an idea but most plans start out as an idea and this is a big one, $120 million dollar to be exact.
Naturally there will be parking issues with putting an arena in the downtown core but if we get high-speed rail it could all dovetail nicely. It would be nice to have another 10,000 seats for concerts and Ranger games, but I see this as a long, long way off.
Eventually, someday, but not in the near future.
https://www.570news.com/radio/570news/article/64787–bia-believes-in-potential-of-downtown-arena