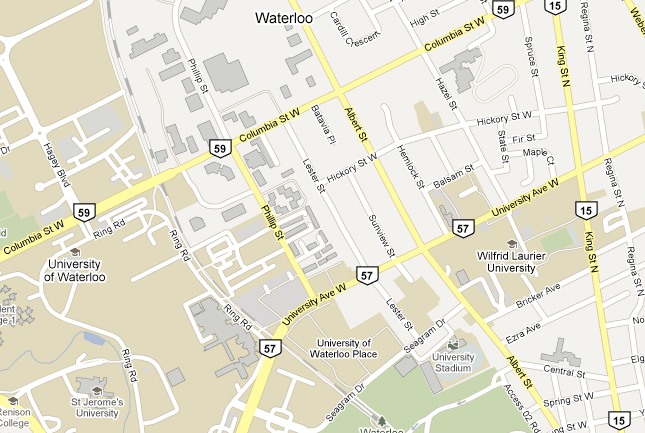 Northdale is an area in transition.
Last week, I bumped into a couple who lived forty years on Hemlock Street, in Waterloo, just north of Wilfred Laurier University. They had raised their family there, their children had attended the local public schools and then the universities. They told me that they had had a hard time selling their home. It took more than a year, they told me, and it eventually sold to a Lawyer from Toronto whose son was attending university in town.
This was about two years ago and I had had an interested buyer at the time and had toured their home twice. It was a beautiful and big house at the end of the cul-de-sac. Unfortunately, it was one of the last three homes on the street that was not occupied by students. The public school was long closed down and taken over by Wilfred Laurier.
Neighborhoods change. That's a reality. That's a fact.
There is a story in today's Waterloo Regional Record "Trapped on Albert" (link below) which discusses the problems homeowners face when living amongst students. I live next to a student house (in uptown) and know first-hand about parking on the lawn, not shoveling the sidewalk and noisy parties and garbage day issues. A couple years ago there was even a kitchen fire. I usually argue that the universities are a safe and clean industry that brings lots of stability and money into town. I still believe that and I like living in towns with universities as I think they raise the overall standard of cities. I've lived in lots of towns with and without universities and university towns really do have a different feel; younger, more vibrant. However, I also empathize with those people living in Northdale, along Albert Street and other areas that have changed around the old time homeowners.