Tomorrow is International Museum Day and the first chance for most of us to take a peek inside Waterloo Region's newest museum. The museum's open house tomorrow is to celebrate the completion of the construction phase. The exhibits are being created and the museum won't be complete until the fall of 2011.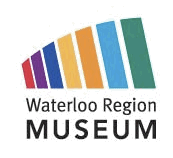 I love the look of this building. I was blown away by the dazzling and eye-popping colors one morning last February when I first came upon the building. Driving north up Homer-Watson, it took me by surprise. Tomorrow I have my first chance to see it from the inside. And so do you.
The open house is from 3-8pm with tours offered 3-4:30.
The location is 10 Huron Road, Kitchener.