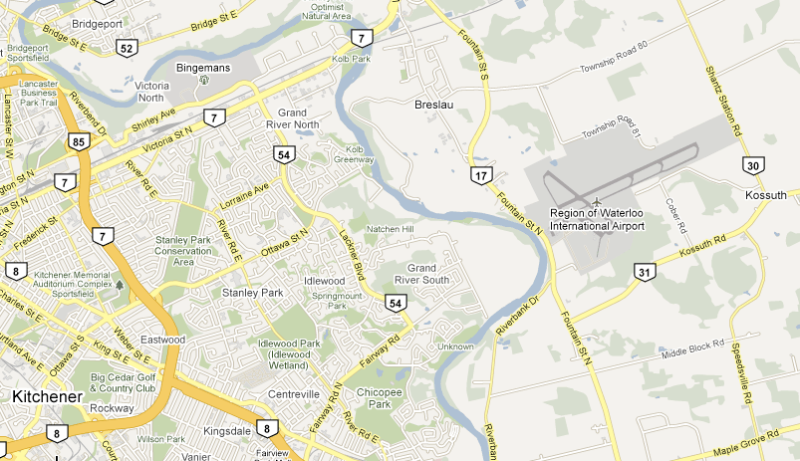 For anyone entering or leaving Kitchener and Waterloo to and from Cambridge and the 401, it is well known the inevitable slowdown somewhere along highway 8 during the morning and evening rush hours. Those of us who make the trip often, and are often late for our morning meetings, have our favorite shortcuts. Mine involves traveling down Erb Street, Bridge Street East, Ebycrest, Victoria, Fountain, Maple Grove to Hespler Road, right turn to Cambridge and the 401. I shouldn't really be telling you this, but it's scenic and only ten minutes longer. (I live near Waterloo Park).
On Monday morning, last week I had to be in Cambridge for 8:30am, I heard on my clock radio that there was an accident on the Highway 8 bridge, (again?). I put my second cup of coffee in a car cup and left ten minutes early.
November 2012 is the anticipated completion date for Highway 8 bridge. 2012 is also the completion date for the new bridge over the Grand at the end of Fairway Road, which starts construction this summer.
I was down in the Grand River South area of Kitchener, last week, where Fairway meets Zeller. You wouldn't believe the activity. You wouldn't believe the building. It's probably going to ruin my shortcut.