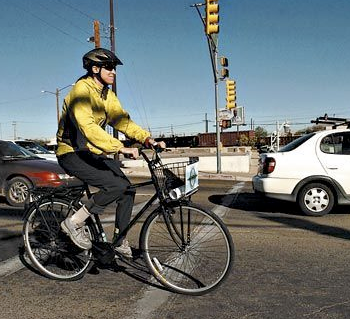 I bet 40 years ago when the plans were being drawn up to put in the Conestoga Parkway, the pubic was crying, "Why do we need that?" Well, we do. If you've tried to get across London, Ontario anytime of day, you can just imagine how bad our local traffic might be if we hadn't had the foresight to build it.
With less than 5% of our local population riding to work, the city of Kitchener's $6 million plan is also very forward looking. Bike lanes and paths are in sync with our plans for a high-density urban environment with light rail, pedestrian friendly…kind of like Europe.
The city of Kitchener's proposed cycling master plan calls for increasing to 120 kilometers (from 45) the lanes and trails dedicated to bicycles. Unfortunately, the devil is in the details with agreements and responsibilities shared between our many levels of local governments; the plan is a long-term one (20 years), and cyclists don't really like lanes, they prefer paths.
But it's a start.