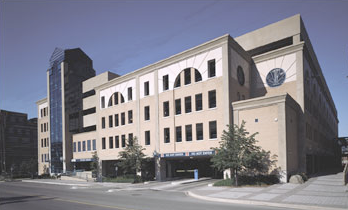 I've never parked here
I'm busy. I don't like to commit any time to a parking garage. I don't know how long I'll be, not long for sure. I don't want to have to circle around and around looking for a space and then having to remember that I parked at 3C-Green.
I don't think I'm alone in this. Not many people visiting downtown Kitchener think about parking in the parking garage on Duke Street. Not many people visiting uptown Waterloo think about the big garage on King.
At Vincenzo's, most people would rather park in the potholed lot across the street than under the building.
It's a shame that the $18 million parking garage in Kitchener is already more than $2 million over budget. And construction hasn't even started yet. It's a shame that I'll likely never park there. And neither will most others.