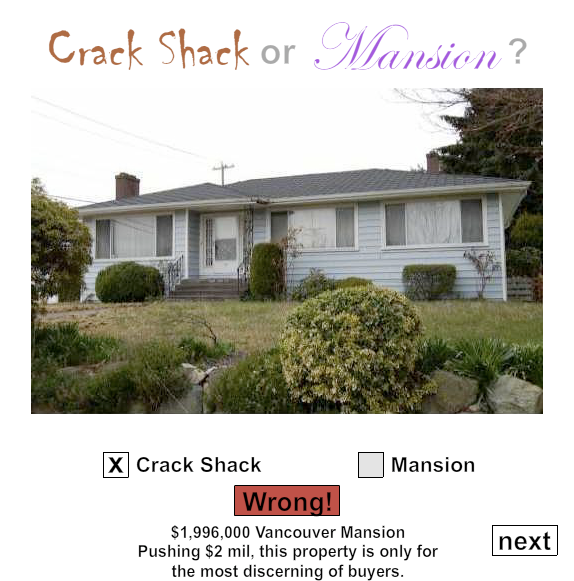 Since it was launched last Tuesday, the Crack Shack or Mansion website, highlighting the high cost of real estate in Vancouver has had more than 150,000 visits. Vancouver's house prices are high, no doubt and have been for a long time. Many people predicted "an adjustment" after the winter Olympics wrapped up.
Not yet. But soon?
Not only Vancouver has this problem of high prices brought on through low supply and high demand. The other cities facing tight inventories are:
Kitchener-Waterloo,
Toronto,
Ottawa,
Victoria,
Winnipeg,
Halifax-Dartmouth,
London-St Thomas and
Regina.