Mortgage rates rose yesterday at three of the major banks. It finally happened. The rest of the lending institutions will follow suit, if not today, then by the end of the week. If you have a flexible mortgage, it is probably time to lock in as rates are now certainly going up and will likely continue to rise in smaller increments over the next several months.
The good news is…sorry there is no good news.
But did you know that if you have decent credit when applying for a mortgage you can negotiate a lower than posted rate? Don't take rates at face value. Shop around and negotiate for the best mortgage rate you can get.
The rates last week looked something like this.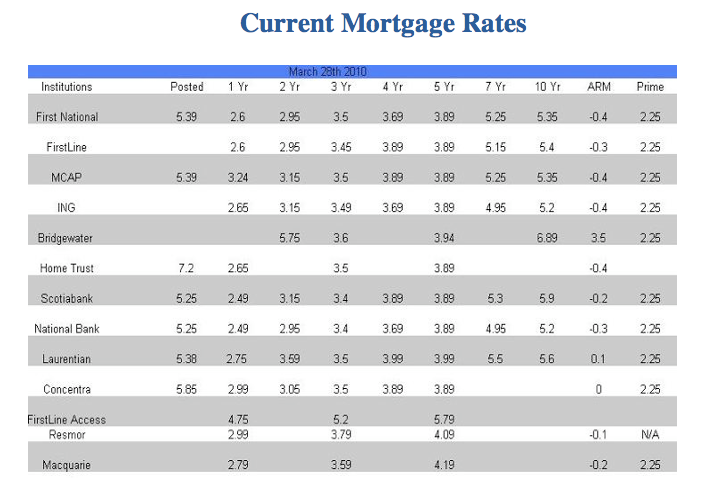 https://news.therecord.com/Business/article/690677